How Merchants Can Cash in on Self-Gifting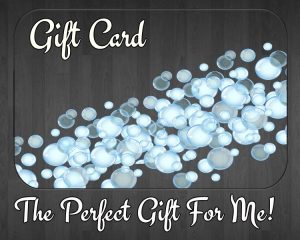 Self-Gifting is the hottest trend in the gift card industry. Gift cards have been the most popular gift to give others for several years. However, more and more consumers are buying gift cards for themselves. This phenomenon is known as self-gifting. In 2016, two-thirds of U.S. gift card buyers bought a gift card for their own use, according to a Mercator Advisory Group survey. Merchants can cash in on the self-gifting craze easily and inexpensively by implementing the following promotions. Check out the benefits of self-gifting below.
Promotions for Self-Gifting
Gift Card with Purchase:  Ex. Buy a $50 Gift Card, Get a $5 Gift Card for yourself. Give customers an incentive for buying gift cards and generate two future sales. This is a great way to introduce your customers to the practice of self-gifting.
Sale on Gift Cards:  Ex. Save 10% on Gift Cards. At checkout, encourage customers to buy a gift card now so they can save 10% on their next visit to your business.
Earn Loyalty Points for Reloading Gift Cards:  Ex. Earn 1 Loyalty Point for Every Dollar reloaded onto a Gift Card. When customers redeem gift cards, encourage reloads by giving rewards that are tied into your Loyalty Program.
Benefits to Merchants from Self-Gifting
Reduce Processing Fees:  If you convert your customers to using gift cards instead of credit cards to pay, you'll save on processing fees. Plus, reloading a card eliminates the cost of providing a new gift card.
Increase Customer Loyalty:  By encouraging self-gifting and linking gift card purchases to your Loyalty program, you'll create repeat business by rewarding behavior.
Earn Revenue Faster:  You'll bring in revenue faster by selling gift cards that will be redeemed towards purchases made at later dates.
By following the advice above, you can make self-gifting with gift cards a regular practice at your business. If you need further assistance or if you would like to implement a Loyalty Program to enhance your Gift Card Program, please contact us at sales@factor4gift.com or 484-471-3963.
Follow us on Facebook, Twitter & LinkedIn for Gift & Loyalty tips. Visit: www.factor4gift.com to learn more.