ABOUT
Factor4 is a leading provider of stored value solutions for the entire merchant ecosystem. Whether you are a Fortune 500 company, or a Small to Mid-Sized Business ("SMB"), we have the flexibility to create a bespoke solution to fit your needs.
Our competitive edge is realized by the fact that we operate a vertically integrated technology platform that securely processes all gift card and loyalty transactions in real-time at the point-of-sale. Our team specializes in the design, production, implementation, and distribution of pre-designed and custom cards. We provide a full range of ancillary marketing products and services, card fulfillment, e-gift card options, and re-order assistance. We enable ISO partners and merchants to create the most effective gift card and loyalty programs to increase sales and profit, and reduce attrition.
MEET THE TEAM
Factor4 was founded by a team of top payment service leaders with over 75 years of merchant service and gift and loyalty expertise. Our senior team and Board of Directors have been successful entrepreneurs, C-suite executives, and trusted consultants within the payment processing industry. The managing partners behind Factor4 are Jim Battista, Craig Davis, and Dan Battista.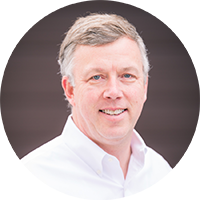 Dan Battista, CEO and Partner
Dan oversees the day-to-day management of Factor4. He has over 15 years of experience as a C-level executive with top gift and loyalty companies. Dan has formed an experienced team of gift and loyalty professionals at Factor4 to drive sales and provide top-notch support to partners and merchants. His focus is on developing partnerships with ISOs, ISVs, and credit card processors to deliver the highest profitability. He works with technology partners to further enhance Factor4's best in class gift and loyalty software platform. He is always looking for new technology partners to expand Factor4's cutting edge gift and loyalty platform via the integration of new tools and customer intelligence to maximize revenue and profitability for partners. Dan has a B.S. in Accounting from Drexel University and an MBA in Marketing from Widener University. He enjoys spending time with his family, playing baseball and golfing.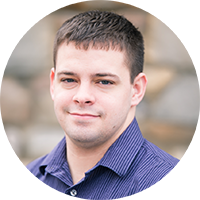 Michael Pettit, Technical Director
Michael assists with the day-to-day management of Factor4. He provides technical assistance to ISO's and their merchants including terminal, program, and setup support. He provides training on Factor4's programs, functionality and technology. Michael graduated from Temple University with a bachelor's degree in criminal justice. He is an avid sports fan.
Patty Stevenson, Director of Administration
Patty is responsible for Factor4's customer service. She also manages accounts payable and accounts receivable. Patty has been with Factor4 since its inception. She has over 12 years of experience in customer service with top gift and loyalty companies. She enjoys keeping active with her family.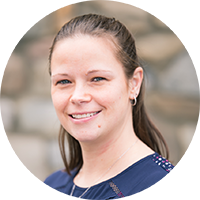 Aimee DuCasse, Marketing Director
Aimee directs the marketing initiatives for Factor4 including campaign implementation, public relations and social media management. She has over 10 years of marketing experience in payment services with specific expertise in gift and loyalty marketing. In 2018, Aimee was elected to serve as a Board Advisor for the Merchant Acquirers' Committee (MAC). She also serves as Co-Chair of the Marketing Committee for MAC. She is a member of the Electronic Transactions Association. She founded Streamline Business Services to offer payment services to merchants and marketing consulting services to payments companies including ISOs. Aimee graduated Magna Cum Laude and as a University Scholar from Penn State with a B.S. in Marketing. She enjoys traveling and staying fit.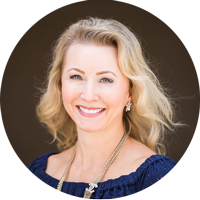 Ralph Marchetti, Support Coordinator
Ralph has over 30 years of finance experience. He is hands on with our accounts payable and receivable operations; and utilizes his financial expertise to conduct various analyses. He assists with inventory, card printing and office operations. Ralph attended Drexel University and played D1 baseball. He enjoys spending time with family and friends, still likes to "throw a ball", and is a true Philadelphia sports fan.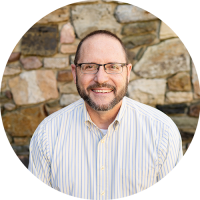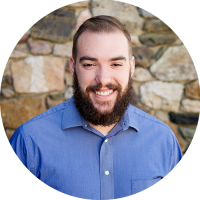 Zach Kline, Support Coordinator
Zach plays a key role in our customer service department, assisting merchants and ISOs with card orders, technical support and account maintenance. He helps to process printing and shipping for new and returning clients. Zach has over 7 years of customer support experience and previously attended East Stroudsburg University of Pennsylvania. He is a Philadelphia sports fan and enjoys amateur filmmaking in his free time.
James Falcone, Support Coordinator
James assists with the card printing process and quick-ship gift card orders. He also assists with the organization of inventory and purchasing of materials. James attended Rowan University and Rowan College at Gloucester County. He is a Philadelphia sports fan and enjoys spending time with his family.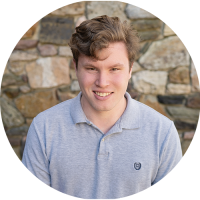 PARTNERS
Factor4 partners with enterprises across the technology service ecosystem including: Customer Relationship Management ("CRM") companies, point-of sale terminals ("POS"), Independent Sales Organizations ("ISOs"), Independent Software Vendors ("ISVs"), Value Added Resellers ("VARs"), E-commerce companies, and middleware providers. Our versatile API provides our partners a durable edge allowing them the ability to quickly create and track a high-impact, customized loyalty solution.
API
Factor4's API, RewardOS™, provides our clients the ability to capture consumer behavior in real time and reward loyalty incrementally. Our technology platform allows for both an elegant experience at the point-of-sale as well as granular back-office control of the deployed rewards program. Factor4 makes it easy to integrate customer gift and loyalty solutions. Whether you are a distributor, developer, or merchant, Factor4's API allows for an uncomplicated deployment within your sales channel, technology solution, or point-of-sale device.
RewardOS™ API Functionalities:
Setup a partner or new business to begin rewarding customers and accepting stored value cards.
Process stored value cards to recognize and reward consumer behavior, and increase ticket lift.
Allows for simple integration into our processing platform via a website, terminal, tablet, or fully integrated POS.
Comprehensive reporting that allows for extraction of transactional data in nearly any format required.
Copyright 2020 Factor4 Gift | All Rights Reserved