Fall Back into Gift Card Sales & Move Profits Ahead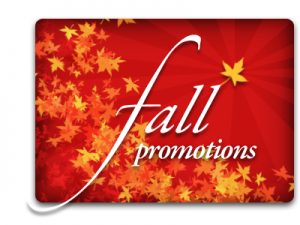 Fall is the ideal time for merchants to stock up on Gift Cards and Gift Card Holders to be ready for the Holiday season. It's also a great time to offer Gift Card promotions. This is a great way to generate additional sales, increase profits, and get customers accustomed to buying Gift Cards so they buy them again for the Holidays.
Here are some great Fall Gift Card Promotion ideas:
Halloween Treat: Give customers a $5 Gift Card for a purchase of $25 or more.
Fall Back: Save 20% on all Gift Card purchases.
Give Thanks: Earn double Loyalty points for all Gift Card purchases.
These are easy promotions to implement and they will increase profits. Visit http://sellmoregiftcards.com to stock up on Gift Cards and Gift Card Holders. Use Offer Code FALL to Save $10 on an order of $25.
Factor4 provides free consultation to merchants to help implement these promotions. Contact us at sales@factor4gift.com or 484-471-3963 to learn more or for special pricing on large orders of custom gift card and gift card holders.
Follow us on Facebook, Twitter & LinkedIn for Gift & Loyalty tips. Visit: www.factor4gift.com to learn more.