Factor4 – A Gift Card Solution Integrated with Clover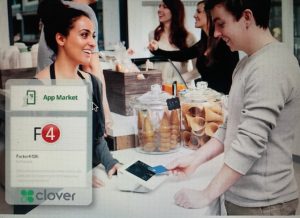 Factor4's Gift Card App is available in the Clover® App Market. Now you can quickly, easily and inexpensively process all of your gift card transactions via any Clover POS system.
Partner with Factor4 to access the industry's best gift card & loyalty platform, RewardOS.
No Transaction Fees
Unlimited Transactions
Low Monthly Program Fee
Free 30-day Trial
Full Integration with Clover
White Label Program
Factor4 provides top notch customer support, fast set-up and free product training.
Click here to Learn More or to Download Factor4's Clover Merchant Set Up Form: https://factor4gift.com/clover/
Follow us on Facebook, Twitter & LinkedIn for Gift & Loyalty tips. Visit: www.factor4gift.com to learn more.