A Gift Card Program Fail To Avoid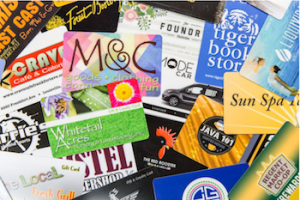 I went to dinner at a local restaurant last Saturday night to redeem a $100 gift card. When it came time to pay the bill, I gave the gift card to the waitress. She came back to the table and said there was a zero balance on it. I know I didn't redeem it. I purchased it in December of 2015 and hadn't been back to the restaurant. Fortunately, because I kept the gift card receipt, and after much discussion with the waitress, the restaurant applied $100 to my bill.
During the discussion, I figured out exactly why this happened and owning Factor4 certainly helped. The restaurant changed gift card providers shortly after I purchased the gift card. The new provider didn't do a good job converting open gift cards to the new gift card program which is a common problem for merchants. This problem leads to customer conflict, employee frustration and accounting issues. It's a problem that can be avoided, too.
Merchant Lessons Learned
If you change gift card providers, be sure you are converting to a reputable company like Factor4 that will run a conversion report and do test transactions to confirm that all old gift cards have been correctly converted to the new program.
Tell customers to give the gift card receipts with the gift cards so the recipients have proof of purchase.
Be sure to work with a gift card provider like Factor4 that allows customers to register gift cards with their information, so it can be accessed by the card holders. This enables merchants to provide a confirming option for their customers and they can use this feature to get additional marketing information about their customers.
Follow us on Facebook, Twitter & LinkedIn for Gift & Loyalty tips. Visit: www.factor4gift.com to learn more.