Factor4Gift – Loyalty, Rewards and Gift Card Programs for WooCommerce
Factor4Gift is a plug-in for WooCommerce that enables merchants to implement gift card, rewards and loyalty programs. The programs enable merchants to increase revenue, retain existing customers and gain new customers.
Rewards and loyalty programs keep customers coming back and provide incentives for them to make additional purchases. Gift card programs broaden your reach by attracting friends and acquaintances of your current customer base. They can also be used to increase your average sale amount and provide rewards to customers. Factor4Gift programs are easy to use and provide a great ROI.
Prerequisites
WordPress 4.9.8 or later
WooCommerce 3.6.1 or higher
Installation
The plugin for WooCommerce is distributed as a zip file that is installed in your WordPress server by following the steps below:
1. Download the plugin
2. Save the downloaded file on your local computer (Remember the location where you saved it).
3. Sign-in to your WordPress administrator's account and navigate to the "Plugins" section of the administrator's dashboard.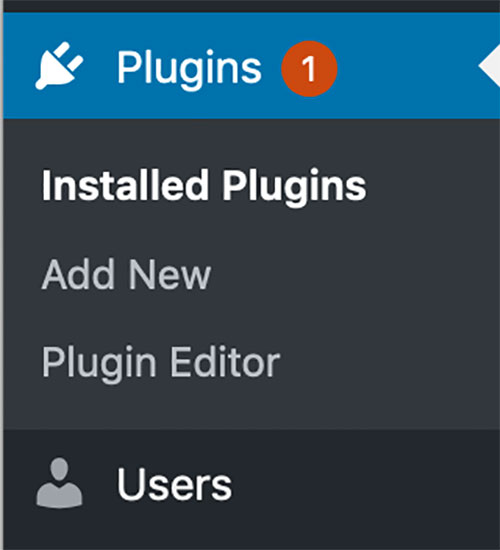 4. At the top of the screen you will see a button labeled "Add New".

5. When this button is pressed you will be on the "Add Plugins" page and you will see another button labeled "Upload Plugin".

6. When you select this button, you will be prompted to select a plug-in file for upload.

Configuring the Plug-in
There are several settings that need to be configured to match the settings and credentials provided by Factor4 when your account is setup.
Follow the steps below to configure the necessary settings:
1. Sign-in to your WordPress administrator's account and navigate to the Factor4 API settings section of the administrator's dashboard.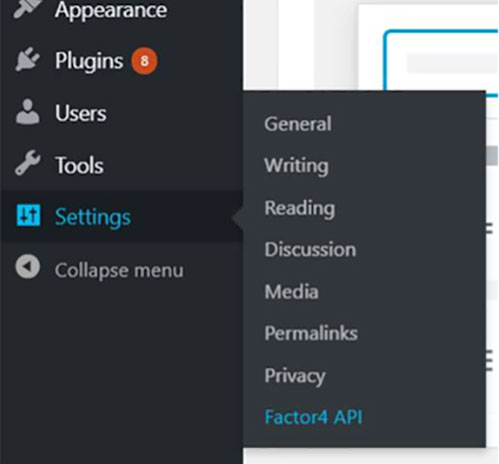 2. The API URL field will be filled in automatically with the typical setting and should not need to be changed. The remaining fields will be supplied by Factor4 and will depend on your gift or loyalty plan credentials and settings.
3. You simply need to fill in the appropriate information and press "Save Settings" at the bottom of the page.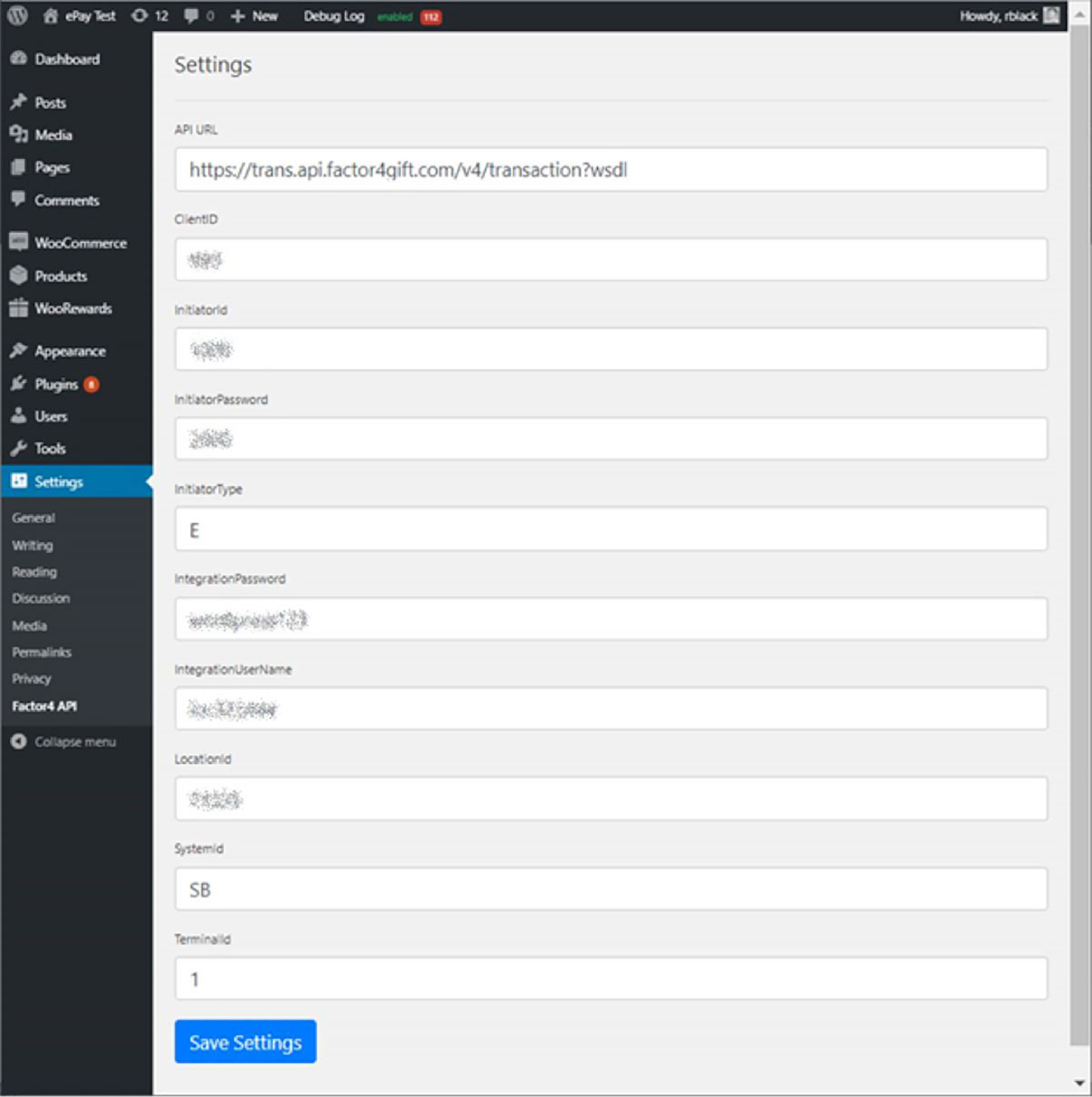 If you have questions or need assistance, please contact Factor4's customer support team at support@factor4gift.com or 484-471-3963.