Factor4 Announces Sterling Payment Technologies and Aldelo Partnerships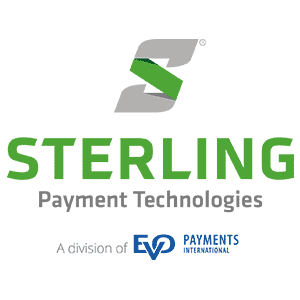 Broomall, PA (February 13, 2018) – Factor4, LLC, the leader in gift card and loyalty solutions for the SMB marketplace, is excited to announce its partnership with Sterling Payment Technologies and integration with Aldelo POS. Factor4's proprietary software is now integrated with Aldelo Express iPad, Aldelo Restaurant and XERA Restaurant POS solutions. Factor4's partnership with Sterling furthers its goal of solidifying relationships with key accounts.
Factor4 CEO, Dan Battista, said: "We value our partnerships with industry leaders such as Sterling Payment Technologies. Together, we ensure that merchants have the most robust technology systems to meet their needs integrated with the best gift and loyalty solution on the market. Our integration with Aldelo highlights our commitment to integrating our state-of-the-art gift and loyalty platform with as many POS solutions as possible."
To learn more about Factor4's integration with the full suite of Aldelo POS systems or partnership with Sterling Payment Technologies, email sales@factor4gift.com.
About Factor4
Factor4, LLC was formed by four payment service experts to provide the premier gift card and loyalty solution. The founders' strength comes from their combined industry expertise and extensive network. Factor4's strength is from its best in class proprietary platform, technology, integrations and team. The RewardOS API provides effortless, feature-rich integration to a wide range of point-of-sale devices. Factor4 boasts the most integrations of all gift and loyalty providers. Factor4 serves over 11,000 customers and growing. For more information, visit www.factor4gift.com.
About Aldelo
Aldelo, LP. Develops software solutions for the hospitality industry and is a leading provider of point of sale and management systems for independent and chain establishments, including restaurants and food and beverage operations in hotels, resorts, and clubs. Aldelo has over 80,000 installations in 15 countries and manages a worldwide distribution network of more than 400 dealers, which enforces the company's international position. The Aldelo® For Restaurants and XERA POS software suites offer a complete set of solutions to effectively manage restaurants of any size, earning a reputation for innovation and excellence by meeting and exceeding the needs of its customers. To learn more about Aldelo, LP. visit www.Aldelo.com.
About Sterling Payment Technologies
Sterling Payment Technologies, a division of EVO Payments International, is one of the most innovative, customer-focused payment processors in the industry. Founded in 2001, the company processes payment transaction for all major card brands including Visa ®, Discover® and American Express®. Sterling is committed to providing POS resellers, software application developers, and merchants with the most advanced payment solutions in the marketplace, including a complete range of electronic payment processing services. The company has been recognized by Business Solutions Magazine as Best Channel Vendor for nine consecutive years, ranking Sterling's payment processing among the nation's best. Headquartered in Tampa, FL, Sterling is represented by point-of-sale equipment dealers and softare developers, independent sales offices, banks, and an internal sales team.