10 Easy Ways to Drive Gift Card Sales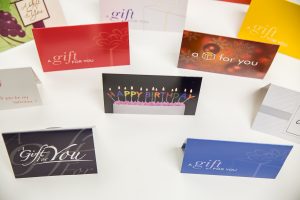 Display Gift Cards at point-of-purchase.
Ask every customer if they would like to buy a Gift Card at checkout.
Offer attractive Gift Card packaging, such as small boxes or gift bags, and sell the packaging to earn additional revenue.
Run a sale on Gift Cards, such as "Save 20% on all Gift Cards Today".
Incentivize all employees to sell Gift Cards.
Sell Gift Cards on your website.
Promote Gift Cards on all marketing materials.
Give customers a Free $10 Gift Card for every $50 or $100 Gift Card they purchase.
Promote Gift Cards for all holidays.
Donate a small percentage of every Gift Card sale to charity and let customers know.
Factor4 is your best partner for driving Gift Card sales. We can help your business implement all of these easy ways to drive Gift Card sales, quickly and inexpensively. Please contact us at 484-471-3963 or sales@factor4gift.com to learn more.
Follow us on Facebook, Twitter & LinkedIn for Gift & Loyalty tips. Visit: www.factor4gift.com to learn more.